COVID-19 UPDATE:
Our team is operating as normal for Emergency Electrical Services during stage 4 lockdown.
Our team will attend your property wearing masks and gloves. We are also stocked with disinfectant and sanitiser to provide clean and safe work.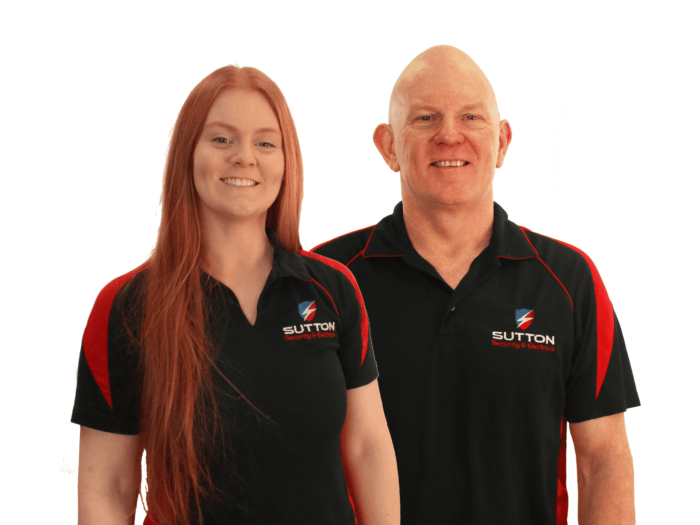 Sutton Security & Electrics has been around for the last 25 years. Ken and Rachael are a father - daughter team that focus on providing excellent customer service and their amazing team! 
Professional licensed CCTV experts that you can count on.
Secure your home with our quality CCTV systems to protect your home, family and pets.
Professional licensed CCTV experts that you can count on.
Secure your home with our quality CCTV systems to protect your home, family and pets.
Our most popular CCTV Camera Setup 
Here at Sutton Security & Electrics our team of licensed CCTV Installers only supply quality systems that you can count on for many years to come. 
The systems we have in high demand come directly from one of the largest CCTV companies, Dahua Security which include the following.
6mp IP Dahua Cameras (3 times the quality of your standard CCTV camera)
4K NVR (network video recorder) with a 2TB video storage capacity (approx 12 weeks of backup footage)
Audio Capability 
Automatic overlap recording to ensure sufficient storage space
View your system remotely wherever you are in the world
Infrared night vision up to 50m
3 year product warranty
Lifetime workmanship warranty
Installation completed by our trained and licensed CCTV professionals.
**CCTV Training is also made available to all our customers to ensure they 100% understand how to use their CCTV system.**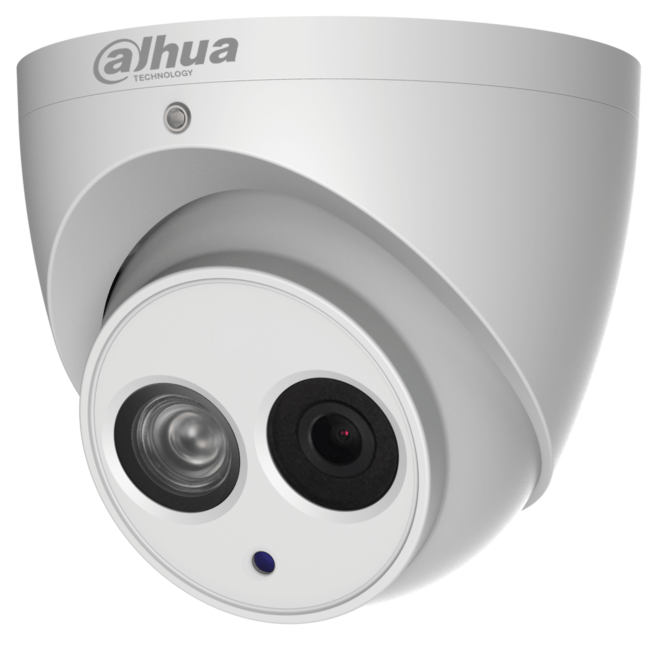 Check out our CCTV Videos
Download the mobile app for our CCTV Cameras.
Select below for the app that suits your device!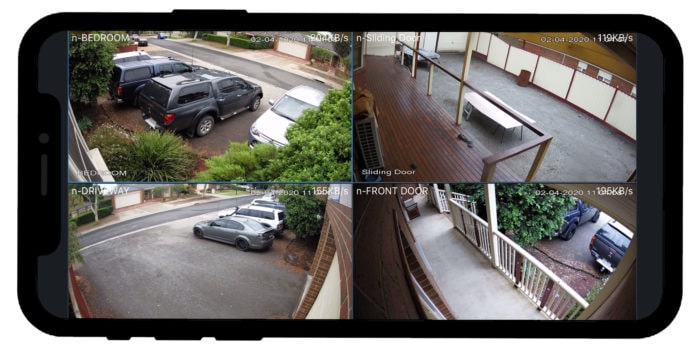 With over 30 years of experience, Sutton Security & Electrics is the local team you need.

Send us a message with your electrical needs and we'll give you a call to answer any questions and arrange a booking.
Hear what our customers have to say about us!
A big thank you to Ken and Rachael for organising and installing our CCTV system. They arrived on time and were great throughout the installation process. Rachael showed us how to use the system and the app correctly. Everything was organised in a timely manner and we were able to get it installed before we went away! Thanks again guys!Genevieve Buckley
– Facebook Review –
⭐⭐⭐⭐⭐

I have had Sutton Security & Electrics do various jobs in my house for me during this year. The most recent was the installation of a CCTV security system in my house. Ken and his crew have completed the job promptly and to my entire satisfaction. My family and I feel that much more secure and comfortable at home since the installation. Ken has given me good advice and guidance on how to get the best of the system and how to operate it in an optimum manner. I am one happy customer and will not hesitate to recommend Sutton Security & Electrics to anyone who requires the services that they provide.
George Paul
– Google Review –
⭐⭐⭐⭐⭐

I had the guys install a CCTV system in my home. They replaced a system that went faulty and couldn't get the previous installers back. Great system and easy to use.
They also repairs my oven as it had not been heating for 2 months. thanks guys
Sheridan Keeper
– Google Review –
⭐⭐⭐⭐⭐

Just a few of our Happy Customers!