Do you know if you have a Fuse Board? 
A fuse board consists of ceramic fuses, with fuse wedges and fuse wire.
These fuses suspend a wire between two screws. The electricity flows through this wire which is rated at certain ratings.
If they conduct too much electricity, so much that the fuse cannot handle it, this fuse wire will break. The fuse wire will not break instantly though, this happens overtime. This is the reason we see many fuse board fires and faults in these switchboards, these faults are extremely dangerous.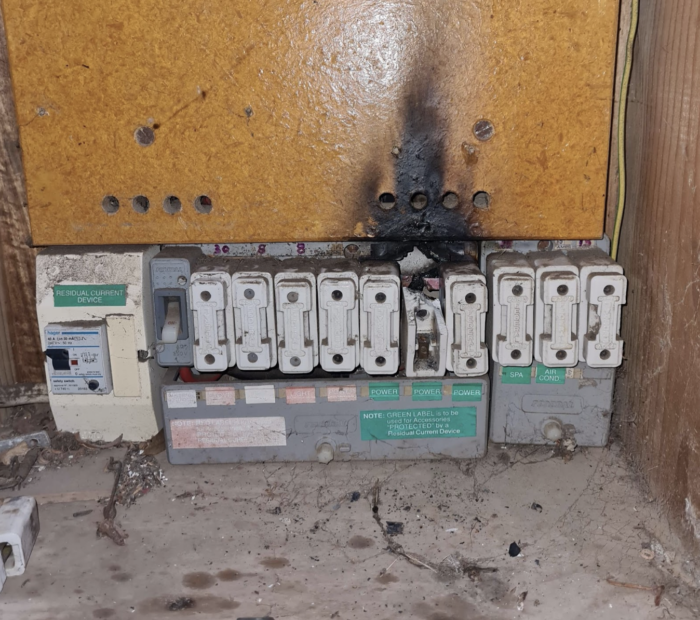 Problems that we have experienced with Fuse Boards:
Loose connections causing heat to generate and fire/ sparks to occur
Overloading fuse which causes the fuse wire to break therefore leaving you with no power
Electrocution as fuse wedges are not safety switches and provide no fire protection or electrocution protection
See the issue with our latest fuse switchboard that we attended below
A customer reported arching noises coming from the fuse board when she was using the heater and appliances in the kitchen. She was concerned about the sound and knew it seemed like a serious issue so she called us. We attended on the same day and upgraded the switchboard.
The image you will see below is her switchboard after we completed the upgrade: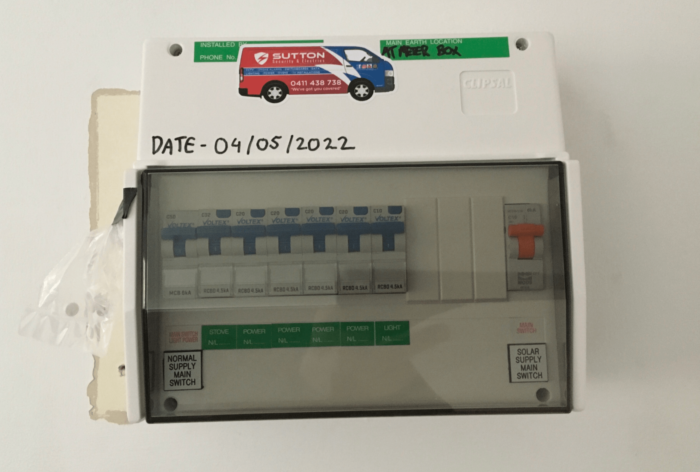 So now you know what a Fuse Board is and looks like, what should you do next?
If you have a new switchboard with individual safety switches then the only thing you need to do is have a yearly electrical safety inspection. This safety inspection will ensure that your home is clear from faults and safe.
If you have a fuse board, contact us to discuss the process of getting your switchboard upgraded. Do not wait until it is too late. Fuse boards are extremely dangerous and serious faults can occur with them at any point.
If you still are not sure, please call us on 0411 438 738 and we would be happy to provide you with further information.
For custom advise or professional information, contact Sutton Security & Electrics