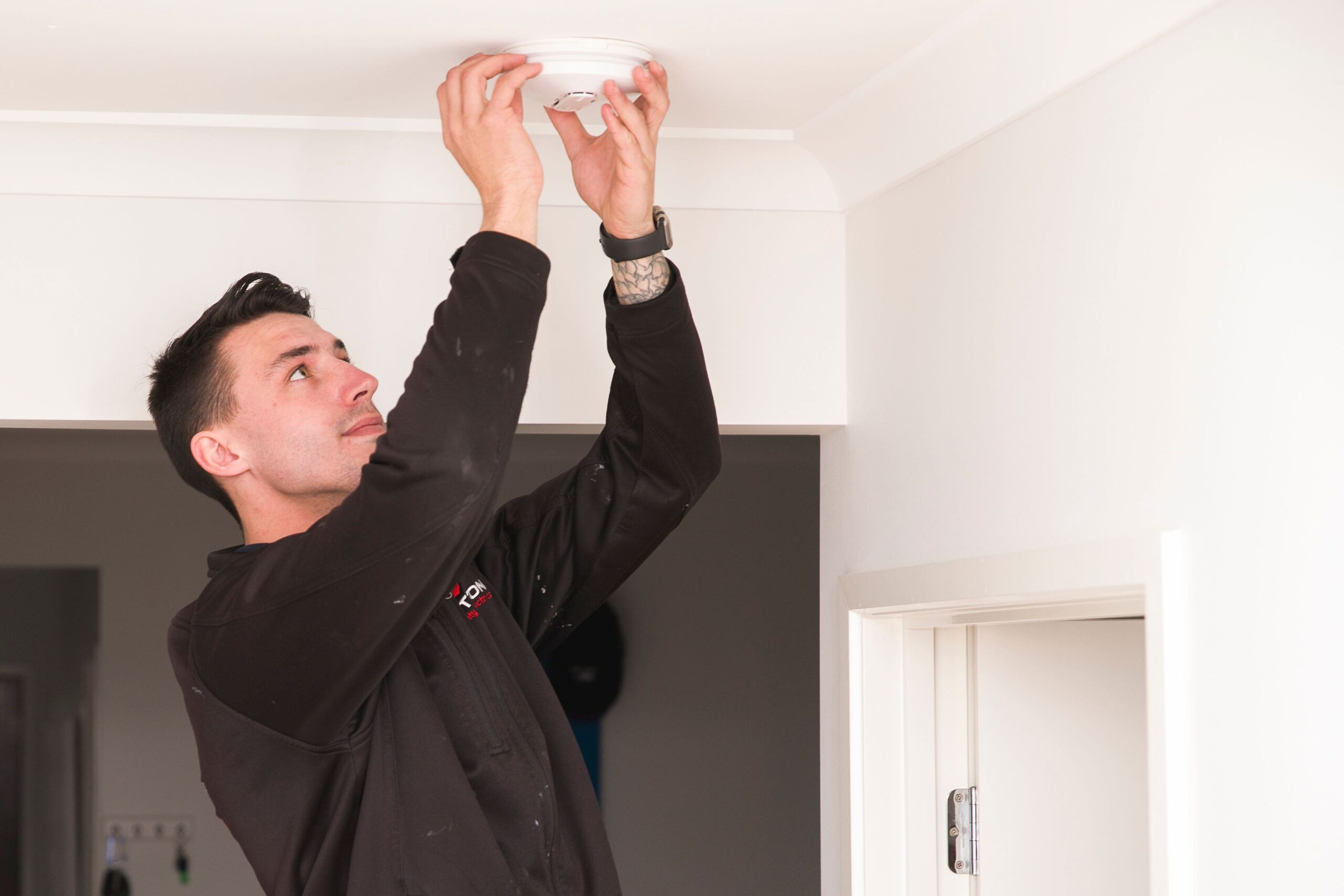 Have your Smoke Alarms Expired?
Were your smoke alarms installed 10 or more years ago? If so, it is time for you to call an electrician to replace them as soon as possible. 
Smoke alarms are only designed to last and work efficiently for around 10 years. Once they have reached 10 years in age they need to be replaced with new ones. The sensitivity of the smoke alarm once they pass the ten year mark begins to decrease. 
When do smoke alarms need to be replaced?
Smoke alarms are required to be replaced every 10 years to ensure they are operating as they should like the day they were installed.
By knowing how often smoke alarms need to be replaced, you will increase the safety of your home and family.
Smoke alarm batteries need to be replaced every 12 months.
You can check out Fire Rescue Victoria to find out all smoke alarm legislation.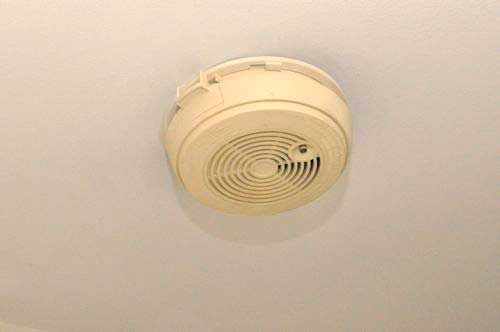 Is your Smoke Alarm is Turning Yellow?
One give away that your smoke alarm is older than 10 years is that it is turning yellow. There is almost no need to get a ladder out to check the manufacture date of the smoke alarm. 
Old smoke alarms will turn yellow overtime and this is a sign they need to be replaced.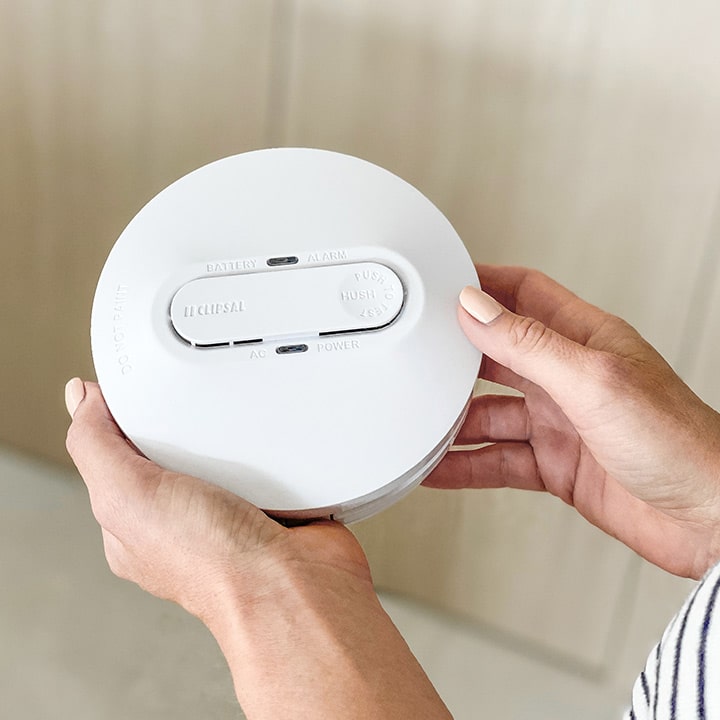 It goes off for no reason
We often hear from customers when they are dealing with the annoying ongoing alarm sound. This sound is only annoying when they go off for no reason. You could be watching tv, bathing the kids or hosting a dinner with friends and your smoke alarm randomly triggers. 
Why would this happen exactly? This could occur if the batteries are dying or your smoke alarms have become super sensitive to particles in the air due to them going faulty. We only want smoke alarms to sound when they detect a hint of smoke. 
If you have replaced the batteries in your smoke alarms and they are still randomly sounding, it is time to call an electrician for an inspection. 
Please note: If you have lithium battery smoke alarms, then you cannot replace the battery and the entire smoke alarm needs to be replaced.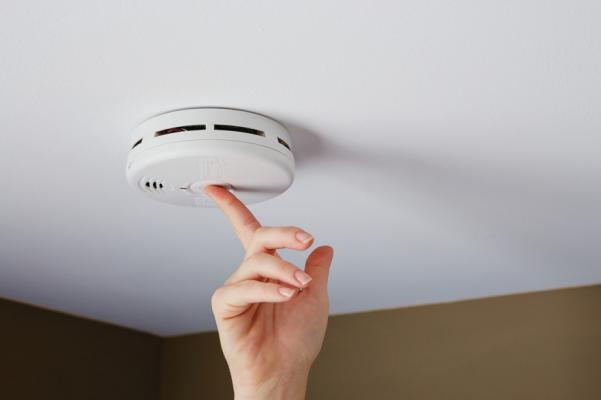 smoke alarm responding when you test it?
You should take responsibility in testing your smoke alarms as often as possible, normally once a month. 
All you need to do is simply push the test button on the smoke alarm. Once you push the button, it should then trigger the alarm to beep several times. This sound will be extremely loud however it is the only method to ensure they are working. 
If your smoke alarm does not beep at all when you push the test button, you need them replaced as soon as possible. 
Most house fires cause serious injuries and even death due to faulty smoke alarms.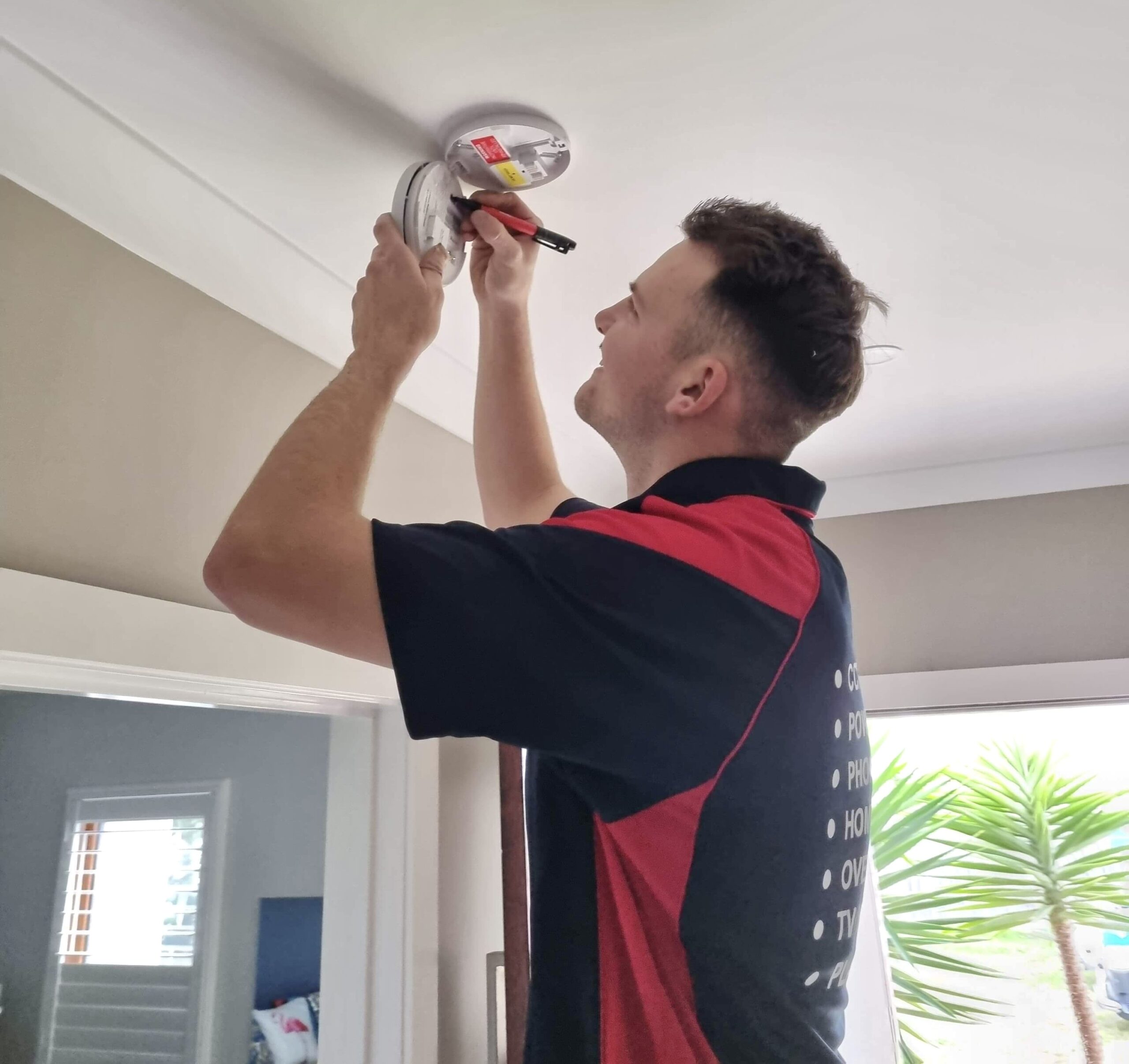 Constantly Chirping Smoke Alarm
This is one of the most common issues customers begin noticing when their smoke alarm is faulty. The reason could be one of two things.
Firstly, the battery may just need to be replaced.
Secondly, if you have replaced the battery and they still chirp constantly, the smoke alarm may need to be replaced.
You should not ignore this sound. This sound could be a matter of life and death if ignored too long. It may seem over the top putting it that way however it is the reality. The last thing you want to do is wait until a fire actually starts.
Arrange for an electrician to inspect your smoke alarm as soon as possible.