Frequently asked questions about CCTV
CCTV can instantly improve the security of your home. Easily view your home right in the palm of your hands. Before you install CCTV at your home, here are a few questions to help you with CCTV Installations. As CCTV Installers we receive many questions from customers so why not share these with you right now! 
Can I view the cameras on my phone

Yes you can. You can easily view your CCTV cameras at any point in time. Simply click on the DMSS mobile app that our CCTV installers will help you set up on the day, click on your cameras and view all your cameras in the palm of your hand. In order for you to view the CCTV cameras on your mobile phone, you need the CCTV Cameras connected to the internet at home and your mobile needs to be connected to wireless, 3G, 4G or 5G Internet. 

How many CCTV cameras should I have installed?

To know how many CCTV Cameras to install on your home, you first need to think of where you would install them. When installing CCTV Cameras, you want to remove as many blind spots as possible. 
What is a blind spot?
A blind spot is an area that is not in view on a CCTV Camera. When installing CCTV Cameras, the best installations have little to no blind spots. 
Why is it important to have no blind spots?
If an incident occurred at your home and that area was not covered on your CCTV Cameras, you would miss the recording of the incident. For example, if you decide you only need cameras at the front of your property, but someone jumped your fence or a neighbour was causing a disturbance to your dogs in the backyard, then you would not capture these incidents on your CCTV recordings. 
Suggested locations to install your CCTV Cameras.
Above your front door

Next to your garage facing the driveway

Above your switchboard (to protect your power)

Right side of your home

Left side of your home

Alfresco/ pergola

Backyard 
Don't stress too much if you don't know where you would like CCTV cameras located in your home, as we can help with this! If you would like us to suggest locations for your installation, call us and speak to our CCTV Expert Rachael. 
What is the viewing angle of the cameras?

The viewing angle of the cameras is approx 98 degrees. 
That's the technical specification however the easiest way to explain it to you is; if you stand in an area, look out to where you would want the CCTV camera to face, then what you can see with your eyes is approximately what the CCTV camera would show. Obviously there would be a slight difference because the camera would be higher than your eye level, but it is a simple way that we can help you to understand the viewing angle. Check out these images below to see an example of the viewing angle of a CCTV Camera.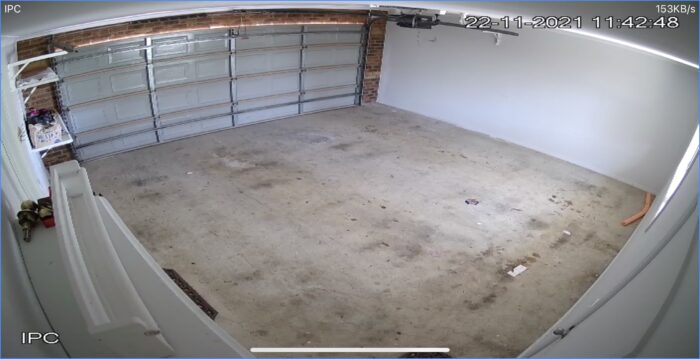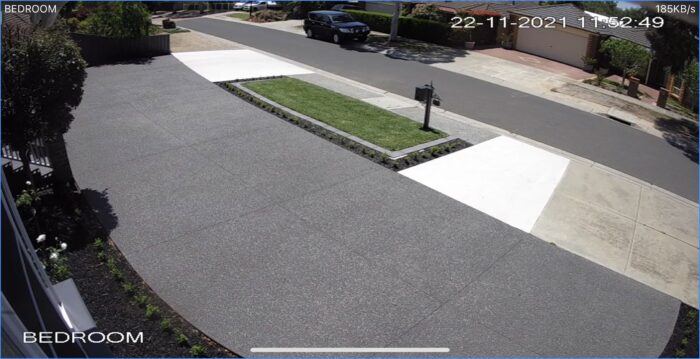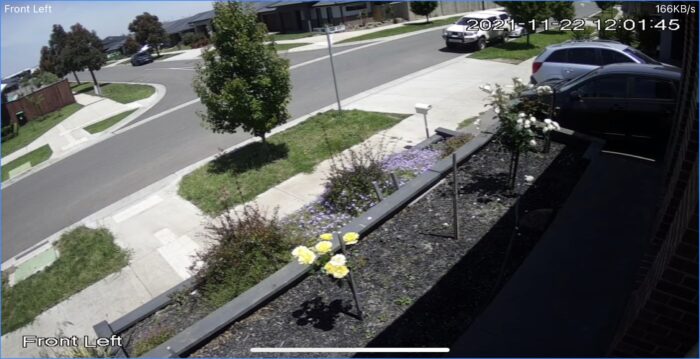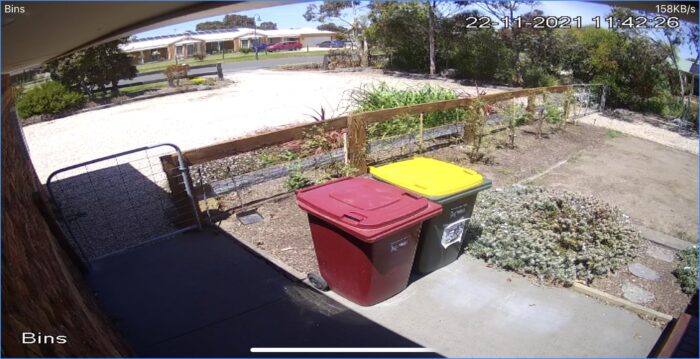 How long do the CCTV Cameras record for?

As an average, the CCTV Cameras record for approximately 4 – 8 weeks. 
What affects how long your CCTV cameras record for?
The hard drive size (1TB, 2TB, 3TB and so on up to 16TB) of your recorder. Standard installations include a 2TB hard drive which records for approx 4 – 8 weeks with 4 – 6 CCTV cameras. If you have 6+ CCTV cameras or a smaller hard drive, your hard drive space may not store recordings for as long as you need it to.
Another feature that may cause you to have little recording space, is if you are recording 24/7. 24/7 recording is not required on all your cameras. You can set up motion only recording for the CCTV cameras around your home. We do recommend that the front cameras record 24/7 and motion simultaneously. 
How much does a CCTV Installation cost?

There is no one set price, therefore if you want a cheap installation, then you will get cheap products with terrible warranties and support from the installer. We will not supply any cheap DIY CCTV Cameras due to their quality, warranty clauses and also the support. If you are looking to spend no more than $2000 on a CCTV Installation then we suggest that you purchase one of these DIY systems and we can help you with the installation. However, we cannot provide you with warranty on these systems or ongoing support with programming. 
Our experience with cheaper CCTV cameras: We have had customers purchase the cheaper CCTV systems and then had us install them. Some of these systems last years with no issues however majority of these customers have ongoing issues with programming, cameras going faulty and struggling to deal with the warranty support in order for parts to be replaced. 
If you are looking to invest in a quality CCTV camera system then we can help you with the supply and installation of our CCTV Cameras. The brand we use is Dahua and the equipment comes with a 3 year warranty. We tested many CCTV brands before supplying any CCTV products to our customers.
To prove just how much we trust them, we have them installed on our own homes, our friends' homes, our parents' homes and our business. Our team would not not supply low quality equipment that we were not confident would last our customers years. 
We take care of any warranty issues so that you don't have too. Simply call us, let us know what has happened and we will replace the equipment as soon as possible for you without you having to wait weeks for a replacement. There has only ever been two claims for warranty out of the hundreds of CCTV systems that we have installed for our customers. 
Why are we taking the time to explain this? Your safety is our number one priority so we take it seriously. We don't treat your home the same as any other installation. Our team takes pride in providing you with an upfront, informative quote at a fixed price for your individual CCTV installation. Sutton Security & Electrics only supply quality equipment, arrange for our expert and licensed CCTV installer to complete the installation and show you how to use the system. 
If you would like a CCTV camera installation, call us on 0411 438 738 and ask to speak with Rachael, our CCTV expert.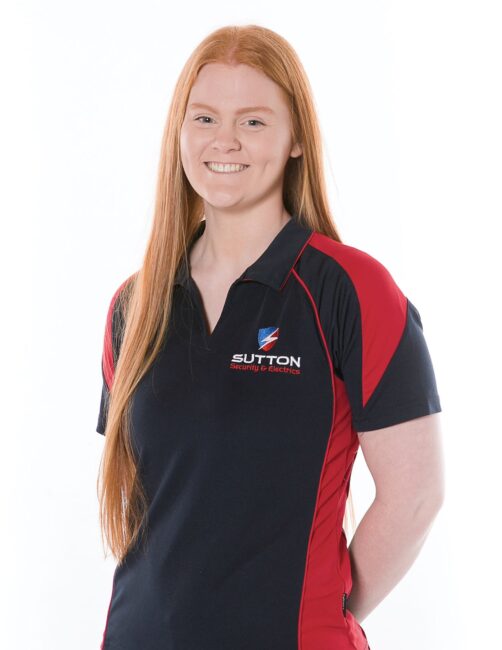 Want to know more about our CCTV Systems?
Check out our YouTube Channel!
Why should you choose us to install your CCTV system?
Only use quality equipment and materials

Licensed and trained CCTV installers and advisors

3 year warranty on all equipment 

Lifetime workmanship warranty

Receive a login to our online CCTV tutorial portal and learn exactly how to use your new CCTV system, step by step through video format. 

We clean up after ourselves

We can provide you with expert information to help secure your home

We treat you like you are a part of the Sutton Family, you are not just a customer to us. 

Fast turnaround for installation

 We have been in business for over 25 years
Other service locations: