ELECTRIC OVEN REPAIRS
Here at Sutton Security & Electrics, we take care of all your Craigieburn Electric Oven Repairs!
Oven repairs can be everyones worst nightmare, however it is our job to get you cooking again fast!
You will always be kept up to date on the process of your oven repair and never kept in the dark! We work with you to ensure that you get cooking again in no time!
We are your electric oven repair team that can get you out of trouble fast!
There is a life time workmanship warranty on all of our work!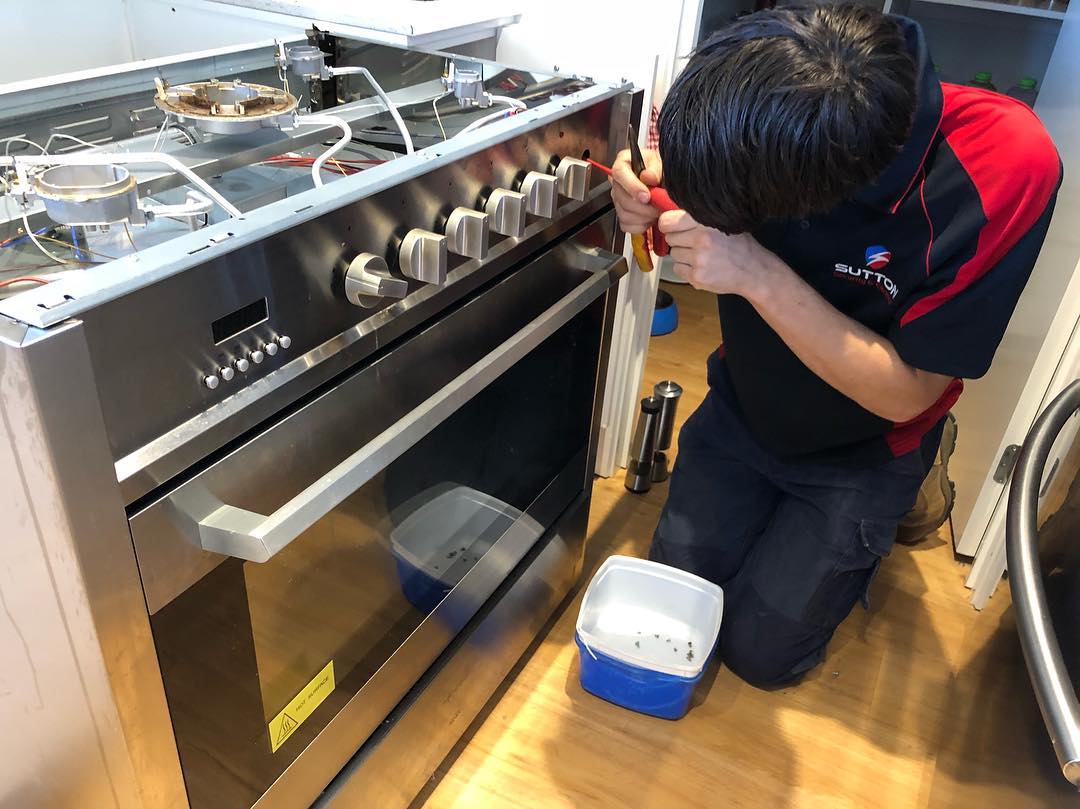 Helpful Electric Oven Repair Tips
If your electric oven stops working there are somethings you can test yourself which will save you money!
Is the clock set on the oven? Some people are not aware that in order for an oven to work, the clock must be a set time. If your power goes out, your oven clock will begin blinking. This means you must set the time.
Check to see that something has not blown a fuse or tripped a circuit breaker! A blown fuse cannot be re-set therefore you should give us a call and we will get you cooking again in not time! However, if you have a circuit breaker, ensure it is switch into the up position. If your power is restored to your oven, GREAT, if the problem is still occurring, don't hesitate to contact us!
If your oven is in auto mode you may not be able to use it again until to turn it back to manual mode! If the problem still occurs, don't hesitate to call us!
If your oven has stopped working whilst using it, it may have over heated! The safety thermostat may have tripped so let the oven cool down. If the oven still continues to not work, give us a call!
Always ensure the air flow for your oven is properly maintained. You can do this by keeping the mesh of your oven clean (if your oven has mesh).
When you turned the oven on was there smoke coming off the elements? This will be due to oil being on the elements. If you continue to let the oven heat up, the smoke will stop. However, it is important to maintain the cleanliness of your oven.
Always inform house hold residents to never put any pressure on the oven door! The oven door hinges will need to be replaced more frequently if this happens.
Remember, if you ever have a problem with your oven we will always try to help over the phone before scheduling to fix the oven.